Supporting Black Creativity: The Web Series Edition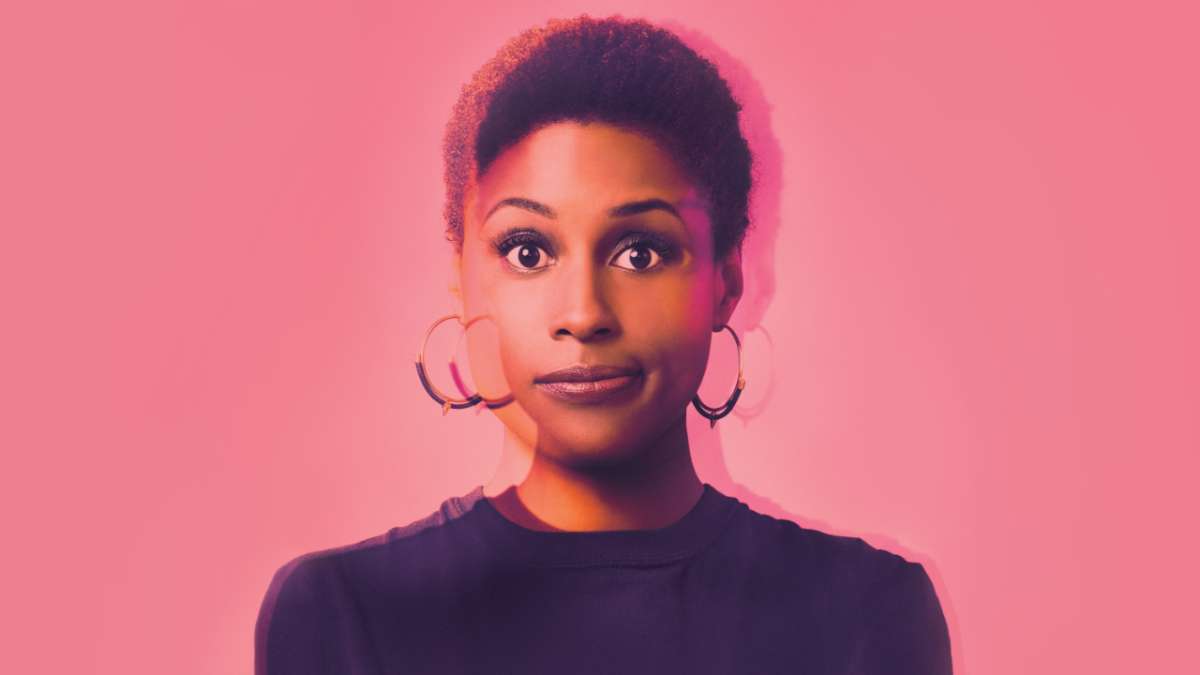 To know me is to know my love of a great web series; and particularly for those of the melanin persuasion! As a black woman, I find it hard-pressed to find accurate representations of myself in the media, so I do my part to actively seek it out. I stay on YouTube and other social media platforms looking for new shows because nothing thrills me more than the discovery of a new show. Pridefully, I consider myself a culture curator, so also get to relish in the excitement of putting someone else on too!
I have a huge appreciation for Issa Rae, who debuted The Mis-Adventures of Awkward Black Girl (ABG) series in 2011, because I had the opportunity to watch the process unfold. I remember many-a-Thursday nights spent anxiously anticipating the release of another episode of ABG. I also recall when the ABG Season 2 teaser dropped and how happy I was to see that ABG was collaborating with Pharrell's i am Other platform. So you can imagine how elated I was to hear about Issa securing a deal with HBO for her hit show Insecure. All I'm saying is it's one thing to support people when they've already made it, but it's a different kind of love for their work when you witnessed the actual glow up from the very beginning. You feel like you've won too!
As a fellow creative and someone who one day aspires to produce web video content, I don't take lightly the amount of time, talent, energy, hard work, perseverance, resources, and people that it takes to create a quality web series. Often times, a well-produced web series can lead us to forget that they are often self-produced by people just like us. These content creators are often funding these projects themselves while wearing multiple hats of writing, producing, acting, and/or directing their shows. I will also caution you to mind your expectations when enjoying a web series. You simply cannot have the same expectations of a self-produced web series that you do of a show like Empire or How To Get Away With Murder. This ain't ABC!
A few things I've learned while perusing through web shows:
Put someone else on! When you discover a great web series, don't keep it to yourself - tell your friends! These creators are trying to make it too, so if you enjoyed their work the least you can do is help them get noticed! For example, the self-produced Tough Love web series recently had their first episode reach ONE MILLION views last September (currently over 2 million at the time I'm writing this)! To date, they've self produced three seasons of the show and have put it on hiatus while they shop the show around to large networks. Do you understand how dope that is?!

Financially support when asked! Web series aren't cheap to produce when you consider the amount of time, people and equipment that is needed to successfully produce one. The content is already free, so if your favorite series asks you for some cash to help produce another season, do it! It's an awesome way to show love and honestly, probably the most effective way to support.
Lastly, appreciate it for what it is! Web series episodes can be short. If it's currently in production it can be weeks between episodes, and sometimes you only get one season of a show before it's over for good. Understand that this is the nature of the game, so bear with it and support anyway!
Now, without further ado…
"If the love don't feel like 90s R&B then I don't want it!" This is what First feels like. An Issa Rae Presents production, First is a refreshing take on black love. It just makes you feel good and your heart smile. "Alexa play Chaka Khan & Rufus' Sweet Thing!"
Makeup x Breakup
You know a show is good when you can not get enough of the villain! A dating and relationship series, Makeup X Breakup gives me enough of all the tasteful drama that I can handle! This show is an emotional roller coaster as I find myself passionately moving through feelings of love, hate and compassion for certain characters as the story line unfolds and I learn more about them. Spoiler Alert: My hands down favorite scene is the first date between two of the characters! I found myself blushing and feeling all warm inside as if it were I on the date. It was just so freaking cute and real first date goals!
Black Actress
Written by one of my faves, Andrea Lewis, who you might remember from Degrassi, Black Actress is more of a "mockumentary" about what it's like to be a black actress in Hollywood. It's funny, refreshing and actually pretty dope, especially when you consider each episode has an interview with real life black actresses you know and love! From the trailer above, you can already guess that Tatiana Ali is featured, but there are so many more. I'm not going to spill the tea - you have to go watch!
Tough Love
Tough Love is one of the crown jewels of the black web series world! If you've never watched a web series before, watching Tough Love first may ruin your palate for future web series to come. This Emmy nominated show was created and produced by a husband and wife duo, Caleb and Roni Davis, and follows six black NYC millennials as they navigate dating in today's world. To be honest, just watch it because anything I write here won't do it justice. After you've binged all three seasons (which I promise you, you will) make sure to check out their latest crossover series, PillowTalk!
An African City
Think Sex in the City but young, black and African! This show follows a group of young African women (some of whom are returning back to Ghana after being born and/or living abroad) while navigating dating, love, and relationships. As a Haitian-American, I love the dual identity of the characters and how that translates to the struggles of everyday life - especially dating! You can find all of season one on Youtube, but be prepared to come out of pocket for Season two! It's worth it though!
The Pineapple Diaries
Last, but certainly not least, rounding out my list is The Pineapple Diaries! An intentional shout out to the hometown team (Boston) and to LatinX representation, this web series is written by triple threat writer, director, and actress Paloma Valenzuela! The Pineapple Diaries is an amazing tribute to the multicultural Boston you rarely see in the media and Dominican culture as it is experienced by those of Dominican descent. Being of Haitian descent myself, it inspired me to think about what a Haitian version would look like (but that's for another time). Just make sure you watch both seasons of The Pineapple Diaries, so you're ready for season three, which will be filming this Summer!
That's all I have for you, folks! However, this obviously is not an exhaustive list and, let's be real, this blog post is not the first of its kind. See below for additional links to other listicles for black web series in order from most recent!
6 Exciting Web Series To Binge-Watch This Season
9 Dope, Black Web Series To Dive Into for the Summer
Black Women-Lead Webseries We're Watching in 2018
Black Talent TV's 17 Best Web Series of 2017
11 Web Series You Should Be Watching
Enjoy!
XOXO,
Genevieve Angelique